Explore Special Offers & White Papers from AFS
HEADLINES TODAY
Wheat prices overnight are up 9 3/4 in SRW, up 8 3/4 in HRW, up 8 1/2 in HRS; Corn is up 5 3/4; Soybeans up 13 1/2; Soymeal up $0.30; Soyoil up 0.78.
For the week so far wheat prices are up 27 3/4 in SRW, up 24 in HRW, up 16 3/4 in HRS; Corn is up 8 1/2; Soybeans down 21; Soymeal down $0.88; Soyoil down 2.24.
For the month to date wheat prices are up 7 1/4 in SRW, down 10 3/4 in HRW, down 22 3/4 in HRS; Corn is up 3 3/4; Soybeans down 23; Soymeal down $6.20; Soyoil down 3.47.
Year-To-Date nearby futures are up 5% in SRW, up 11% in HRW, down -10% in HRS; Corn is up 15%; Soybeans up 11%; Soymeal up 4%; Soyoil up 22%.
Chinese Ag futures (JAN 23) Soybeans down 86 yuan; Soymeal down 30; Soyoil down 22; Palm oil down 46; Corn up 1 — Malaysian palm oil prices overnight were up 60 ringgit (+1.69%) at 3601.
There were no changes in registrations. Registration total: 3,084 SRW Wheat contracts; 1 Oats; 0 Corn; 0 Soybeans; 61 Soyoil; 76 Soymeal; 40 HRW Wheat.
Preliminary changes in futures Open Interest as of September 8 were: SRW Wheat down 1,119 contracts, HRW Wheat down 126, Corn down 5,432, Soybeans up 1,074, Soymeal down 625, Soyoil up 2,163.
Northern Plains Forecast: Isolated showers Friday. Mostly dry Saturday-Monday. Temperatures near to below normal Friday-Sunday, near to above normal Monday. Outlook: Mostly dry Tuesday. Isolated showers Wednesday-Saturday. Temperatures above normal Tuesday-Saturday.
Central/Southern Plains Forecast: Scattered showers Friday-Monday. Temperatures near to above normal through Friday, near to below normal Saturday-Monday. Outlook: Mostly dry Tuesday. Isolated showers Wednesday-Saturday. Temperatures near to above normal Tuesday, above normal Wednesday-Saturday.
Western Midwest Forecast: Scattered showers Friday-Sunday. Isolated showers Monday. Temperatures above normal Friday, near to above normal Saturday, near to below normal Sunday-Monday.
Eastern Midwest Forecast: Mostly dry Friday. Scattered showers Saturday-Monday. Temperatures near to above normal through Sunday, near to below normal Monday. Outlook: Isolated showers Tuesday. Mostly dry Wednesday. Isolated showers Thursday-Saturday. Temperatures near to below normal Tuesday, near to above normal Wednesday, above normal Thursday-Saturday.
The player sheet for Sept. 8 had funds: net sellers of 5,000 contracts of SRW wheat, sellers of 3,000 corn, sellers of 1,000 soybeans, sellers of 2,000 soymeal, and  buyers of 1,000 soyoil.
TENDERS
WHEAT PURCHASE: The Taiwan Flour Millers' Association purchased an estimated 55,375 tonnes of milling wheat to be sourced from the United States in a tender that closed on Thursday
CORN TENDER PASSED: Taiwan's MFIG purchasing group made no purchase in an international tender for about 65,000 tonnes of animal feed corn which closed on Sept. 7
PENDING TENDERS
RICE TENDER UPDATE: Bangladesh's state grains buyer on Tuesday received a lowest price offer of $439.11 a tonne CIF liner out in an international tender to import 50,000 tonnes of rice, officials from the grain purchasing agency and traders said. Trading house Bagadiya Brothers submitted the lowest offer in the first tender for rice this year issued by the Directorate General of Food. The other offers were $444.56, $458.53, $458.91 and $489.99 per tonne CIF liner out.
SOYBEAN TENDER: South Korea's state-backed Agro-Fisheries & Food Trade Corp issued international tenders to purchase around 30,000 tonnes of soybeans free of genetically modified organisms
WHEAT TENDER: Jordan's state buyer opened a tender for 120,000 tonnes of wheat to be shipped in March and April. The tender closes on Sept. 13.
BARLEY TENDER: Jordan's state buyer issued an international tender for 120,000 tonnes of barley, a government source said. The deadline for offers is Sept. 14.
FEED WHEAT AND BARLEY TENDER: Japan's Ministry of Agriculture, Forestry and Fisheries (MAFF) said it will seek 70,000 tonnes of feed wheat and 40,000 tonnes of feed barley to be loaded by Dec. 31 and arrive in Japan by Feb. 24, 2023, via a simultaneous buy and sell (SBS) auction that will be held on Sept. 14.
WHEAT TENDER: Bangladesh's state grains buying agency postponed the deadline for submission of price offers in its international tender to purchase 50,000 tonnes of wheat from Sept. 1 to Sept. 18
DOE: US Ethanol Stocks Fall 1.7% to 23.138M Bbl
According to the US Department of Energy's weekly petroleum report.
Analysts were expecting 23.326 mln bbl
Plant production at 0.989m b/d, compared to survey avg of 0.965m
Brazil Sees Higher Soybean Shipments, Cuts Corn Exports Estimate
Brazil's 2022 soybean exports seen at 77.2m tons, up from 75.2m tons in the previous report, the national supply company Conab says in report.
Conab revised its estimate for 2021-22 soy production slightly up to 125.55m tons from 124m tons due to adjustments in Matopiba's planted area
Corn exports estimate slightly cut to 37m tons from 37.5m tons on lower yields for the winter crop, known as "safrinha"
Total corn crop seen at 113.3m tons, down from 114.7m tons previously
Winter-corn crop estimate slashed to 86.1m tons from 87.4m tons

Yields estimate cut by 1.5% due to the occurrence of plagues and dry weather in Goias, Sao Paulo and Minas Gerais states
Crop seen rising 42% from past season, hurt by drought

Cotton crop estimate reduced to 2.55m tons vs 2.74m tons

Production may rise 8.3% from a year earlier

Wheat output seen at 9.4m tons, up 22% y/y
USDA attaché lowers China 2022/23 soybean import f'cast to 96.5 mln T
Following are selected highlights from a report issued by the U.S. Department of Agriculture's (USDA) Foreign Agricultural Service (FAS) post in Beijing:
"China's slowing economy and COVID-related restrictions continue to weaken demand for oilseeds for feed and food use. Soybean imports for marketing year (MY) 21/22 and MY 22/23 are revised downward to 92 million metric tons (MMT) and 96.5 MMT, respectively, on weak demand for vegetable oil in the food service sector and soybean meal in the swine and poultry sectors. Soybean production for MY 22/23 is forecast lower at 18.1 MMT on lower yields due to high heat and drought in minor soybean producing regions."
Saskatchewan Says Harvest Advances as Yields Drop in Dry Areas
About 42% of crop harvested, ahead of the five-year average of 40%, Saskatchewan's agriculture ministry says Thursday in a report.
Crop yields in parts of the southwest and west-central regions are "significantly lower" than provincial averages due to extremely hot and dry weather
Average hard red spring wheat yields seen at 43 bu/acre, durum at 30 bu/acre, canola at 34 bu/acre
Crops that were not ready for harvest have quickly ripened after a stretch of warm, dry days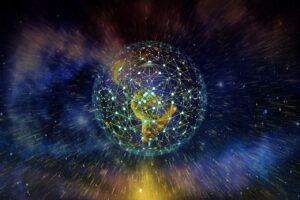 Ukraine's Grain-Export Pace Too Slow to Free Up Storage: AMIS
Current pace of grain exports from Ukraine is "not yet enough" to free up enough storage space for 2022 harvests or provide sufficient support to farmers for next season's plantings, the Agricultural Market Information System says Thursday in a report.
Re-opening of some Black Sea ports has boosted Ukraine's grain exports to about 3m tons a month, compared with 1-2m tons at the start of the war

Exports need to reach as much as 7m tons a month to free enough space for incoming harvests, AMIS says, citing International Grains Council estimates

"While the Black Sea Initiative offers a glimpse of hope, its duration needs to be extended, and its scope broadened to other ports and routes so that export flows can scale up"
Ukraine Farms Collect 19.2m Tons Wheat, Harvest Virtually Done
This year's Ukraine wheat harvest is 99% complete, with farmers collecting 19.2m tons, according to an agriculture ministry statement.
NOTE: USDA estimated this season's crop at 19.5m tons

Country harvested 33m tons the prior year

Barley harvest is done; farmers collected 5.5m tons

NOTE: USDA saw the crop at 6.4m tons

Corn harvest is just starting; sunflower harvest is 5% complete
Ukraine's Grain Exports Down 49% In Season to Sept. 9
Grain exports during the season that began July 1 totaled 5.29m tons as of Sept. 9, compared with 10.3m tons in a similar period a year earlier, according to data from Ukraine's agriculture ministry.
Wheat exports at 1.65m tons, versus 5.92m tons
Barley exports at 447k tons, versus 2.99m tons
Corn exports at 3.17m tons, versus 1.34m tons
IKAR Raises Russia 2022 Wheat Crop Estimate to 97m Tons
IKAR raises Russia wheat crop estimate to 97m tons from 95m tons, director Dmitry Rylko says by email.
Export potential revised to 46m tons, from estimated 44m tons in July
French Corn Harvest Underway Unusually Early: FranceAgriMer
As much as 5% of the French corn crop was harvested as of Sept. 5, crops office FranceAgriMer said Friday on its website.
NOTE: That marks the earliest start to harvest in at least four years, after drought and heat this summer parched fields
Share of corn in good or very good condition fell to 43%, versus 45% the prior week
Compares with 89% at this time last year
Argentina 22-23 Crop Exports May Hit Record $42b as Soy Expands
Argentina's exports of oilseeds, grains and processed products in the upcoming 2022-23 season can reach a record $42.3b, according to the Rosario Board of Trade.
That compares with an estimated $41.1b for the 2021-22 harvest, and $37.8b in the previous year
Rosario's 2022-23 forecast is contingent on crop prices staying high and the evolution of a La Nina-fueled drought, which has potential to curb production

Prolonged dryness that restrains output could lead to smaller exports of $39b

NOTE: Soy planting begins in October, with farmers starting to seed the first of two corn crops this month. The wheat harvest is November-December
Farmers are seen bucking the trend of recent years by expanding soy planting and cutting back on corn

The likelihood of drought through December is encouraging the move to soy and a late-planted second corn crop
High fertilizer prices are also driving the shift, since soy uses less fertilizer than corn
Economic and political uncertainty plays a role, since the government is more likely to meddle with corn exports
Soy area seen at 16.8m hectares (41.5m acres), up 4.3% y/y; corn area seen shrinking after 7 years of gains
Wheat Struggles on Drought, Frosts in Top Exporter Argentina
The wheat crop in Argentina is struggling after another week with practically no rain and a new bout of frosts, the Buenos Aires Grain Exchange says in a weekly report.
The amount of wheat in a poor-to-dry moisture condition rises to 35% from 33% last week
Production losses are being registered in northern areas and yield potential is falling in central areas
In southern growing regions, known as Argentina's bread basket, plants would be helped by the forecast for rain and rising temperatures
Argentine Central Bank Sets Rate Floor for Soy Farmers Loans
Argentina Central Bank set a new minimum rate for the farmers with soy stocks greater than 5% of their production, it said in an official statement.
This rate will have a floor of 120% of rate leliq, which today is at 69,5%
Thus, the minimum nominal rate for these pesos loans will be currently 83,4% annual
Argentina Soy Trades Reach 3m Tons on FX Measure: Bourse
Farmers have traded 3m metric tons of soybeans in the three days since Argentina implemented a temporary devaluation of the peso to spur exports, according to the Buenos Aires Grain Exchange.
940,000 tons were traded on Wednesday, 1.3m on Tuesday, and 750,000 on Monday
New sales account for 1.95m tons. Farmers completed transactions on delayed-price contracts for another 1.05m tons
NOTE: Farmers traded just 270,000 tons of soy in the entire week ending Aug. 31, according to government data
For a y/y comparison, farmers traded 475,000 tons in the week ending Sept. 8, 2021
Brazilian corn exporters face bureaucracy to ship corn to China
Brazil is still processing the documentation from firms interested in exporting corn to China, as well as preparing to inspect grain warehouses at ports, the agriculture ministry said on Thursday.
Once this process is concluded and the information is sent to the Chinese, Brazil will remove the final obstacles to be able to export, the ministry added.
In addition to corn, Brazilians are also getting ready to sell other agricultural products such as soymeal to China, a country that is already the largest importer of soy, meat and sugar from Brazil.
"Depending on the number of requests (for registrations) and our capacity to respond (document analysis and inspections), a deadline will be set for sending the first lists (of approved companies) to China," the ministry said to answer a question from Reuters.
The ministry also noted that corn exports to China "are already authorized" but hinge on these final bureaucratic procedures.
Companies interested in exporting corn, soymeal, citrus pulp and soy protein to China had until Aug. 26 to submit applications for registration in the ministry's general registry of classification.
Of these products, corn is seen as the one with the greatest potential to command the largest export volumes.
"It's in the bureaucratic phase… These warehouses have to be inspected by ministry, authorized and registered," said a source in the export sector, on condition of anonymity.
According to this person, inspections are expected to kick off at Santos port, Brazil's biggest.
The sale of Brazilian corn to China marks a historical moment in bilateral trade relations, and come as grain supplies from Ukraine are blocked because of the war.
Still, Brazil's corn exports to China are unlikely to be as large as those of soybeans, as the Chinese are also big corn producers.
Despite all the red tape, industry sources see as feasible that first shipments begin this year.
Paraguay Farmers Wait for Rain to Start Soy Planting: Chamber
Paraguayan farmers are waiting for widespread rainfall to kick off full-scale planting of the South American country's first soy crop for harvest in early 2023, said Hugo Pastore, executive director of grain and oilseed export chamber Capeco.
"We still aren't having good rain," Pastore said by telephone. "With a good general rain we can start planting"

Farmers planted some fields in southern Paraguay after recent rains
Pastore expects farmers will plant soy on an area similar to last year's 3.3 million hectares (8.2 million acres) and use less fertilizer than previous seasons due to financial fallout from 2021-22 soy harvest bust

"If precipitation is acceptable we could also have an acceptable year" in 2023, he said

"When conditions are right Paraguay's production is around 8 to 10 million tons" of soy a year
NOTE: Planting of first soy crop usually starts and finishes September-October

Low water levels of the Parana and Paraguay rivers — which handle most of the country's trade — remain a concern

Dredging, dam flushes could make the Parana River more navigable in 2023 than in previous years

Farmers are expected to harvest 800,000-900,000 tons of wheat in September-October

Recently finished second corn harvest could see 2022 corn production hit a record 6 million tons with about half available for export
Thailand to Extend Subsidy for Biofuels for Two More Years
Thailand will provide state subsidy for biofuels for another two years to promote the use of blended fuel amid high global energy prices.
A meeting of the national energy policy committee on Friday agreed to extend the subsidy until September 2024 to give farmers more timeto manager their output
NOTE: Earlier the subsidy was scheduled to end on Sept. 24 this year
The Oil Fund Office will propose the extension to cabinet for consideration
NOTE: Thailand has spent a part of its state oil fund to subsidize prices of ethanol, made from sugar cane and cassava, as well as palm oil-derived methyl ester to promote use of environmentally friendly biofuels
Deputy Prime Minister Prawit Wongsuwan, who led the meeting, asked government agencies to promote the use of solar rooftop to help reduce public burden on rising electricity bills
Bioceres Makes First Shipment of GM Wheat Flour to Brazil
Argentine biotech company Bioceres "recently finalized" its first shipment to Brazil of flour made from genetically-modified HB4 wheat, executives said on a quarterly earnings call.
NOTE: Genetically-Modified Wheat Gets a Boost With Brazil Approval
The market opportunity in Australia for HB4 wheat is twice as big as in Latin America, says CEO Federico Trucco

NOTE: Like Brazil, Australia has approved consumption, but not yet planting

Trucco believes geographies in Europe that have traditionally been very resistant to GM wheat, like Ukraine, are now coming around, especially given current food security issues
Bioceres has selected two seed strains for the upcoming commercial launch of HB4 soy
Argentina's drought is a double-edged sword for Bioceres: Trucco

While it gives the company's drought-tolerant crops more visibility, it limits the financial capability of farmers to invest in new technologies

Inflation outpacing FX depreciation in Argentina is a problem for Bioceres, though the last quarter was better, says CFO Enrique Lopez Lecube

Presidential elections next year will probably be a catalyst for macroeconomic variables to normalize
U.S. sees no indication Ukraine grain deal falling apart -White House
The United States sees no indication that a U.N.-brokered Ukrainian grain export deal is unraveling, the White House said on Thursday, after President Vladimir Putin triggered fears that Russia could withdraw support.
"We see no indication that it's falling apart now and it is in fact having the intended effect," White House national security spokesman John Kirby told reporters.
US Barge Shipments of Grain Fell 30% Last Week: USDA
La Niña Strongly Expected to Continue Through Year-End
The La Niña climate system that has wreaked havoc on growing conditions for crops globally is strongly expected to extend through the rest of the year, according to the NOAA's Climate Prediction Center. The center now gives La Niña a 91% chance of extending from September to December. However, the center also cut its outlook for the system continuing next year, giving La Niña a 54% to survive from January to March. That's down from odds of roughly 60% assessed by the center in its previous estimate. Weather continues to be closely watched by grain traders, to see if adverse weather derails harvest efforts by farmers. Most active corn on CBOT falls 0.6%, soybeans are virtually unchanged and wheat is down 1.6%.
Brazil Urea Strengthens; Phosphate, Potash Prices Weaken
The Brazil urea market was quiet as the industry awaits the results of India's latest tender, but pricing indications suggest a $10-$20 a metric ton (mt) increase amid paused negotiations. Potash and phosphate prices, meanwhile, keep weakening as sellers try to attract new orders.
Urea Firms as Industry Awaits Tender Results
Urea price indications in Brazil were up $10-$20 a metric ton (mt) this week amid ammonia supply constraints and Indian tender expectations. New levels were generally reported at $780-$850/mt vs. last week's $770-$830, though no business was confirmed and offers remained in a wide range due to competition from Iran and Venezuela for limited tonnage. Potash and phosphate prices were down, however, with potash dropping $60/mt and phosphate prices falling $40/mt vs. last week. While imports remain slow, inland negotiations suggest additional discounts are possible as players focus on selling storage volumes.
Futures and options trading involve significant risk of loss and may not be suitable for everyone.  Therefore, carefully consider whether such trading is suitable for you in light of your financial condition.  The information and comments contained herein is provided by ADMIS and in no way should be construed to be information provided by ADM.  The author of this report did not have a financial interest in any of the contracts discussed in this report at the time the report was prepared.  The information provided is designed to assist in your analysis and evaluation of the futures and options markets.  However, any decisions you may make to buy, sell or hold a futures or options position on such research are entirely your own and not in any way deemed to be endorsed by or attributed to ADMIS. Copyright ADM Investor Services, Inc.
Latest News & Market Commentary