Explore Special Offers & White Papers from AFS
TOP HEADLINES
Ukraine corn exports seen down 30% next season on smaller crop -UGA
Exports of Ukrainian corn are expected to fall 30% to 19 million tonnes in 2023/24, mainly due to a much lower harvest that is forecast at 21.1 million tonnes, down from 27.3 million last year, the Ukrainian Grain Association (UGA) said on Tuesday.
FUTURES & WEATHER
Wheat prices overnight are down 4 in SRW, down 6 3/4 in HRW, down 1 3/4 in HRS; Corn is down 3; Soybeans down 4 1/2; Soymeal down $1.40; Soyoil down 0.58.
For the week so far wheat prices are up 21 3/4 in SRW, up 14 1/2 in HRW, up 25 1/2 in HRS; Corn is up 3 1/4; Soybeans up 6 1/4; Soymeal down $3.40; Soyoil down 0.41.
For the month to date wheat prices are up 23 in SRW, up 115 1/4 in HRW, up 67 3/4 in HRS; Corn is up 4 1/2; Soybeans down 23; Soymeal down $2.90; Soyoil down 2.56.
Year-To-Date nearby futures are down 17.1% in SRW, up 0.4% in HRW, down 7.2% in HRS; Corn is down 13.1%; Soybeans down 8.1%; Soymeal down 10.2%; Soyoil down 23.0%.
Chinese Ag futures (JUL 23) Soybeans down 30 yuan; Soymeal up 35; Soyoil up 12; Palm oil up 6; Corn up 22 –Malaysian palm oil prices overnight were down 49 ringgit (-1.36%) at 3567.
There were changes in registrations (-20 Oats, -30 Soymeal). Registration total: 2,389 SRW Wheat contracts; 2 Oats; 55 Corn; 66 Soybeans; 1,191 Soyoil; 100 Soymeal; 97 HRW Wheat.
Preliminary changes in futures Open Interest as of May 15 were: SRW Wheat down 2,148 contracts, HRW Wheat down 1,608, Corn down 3,055, Soybeans up 7,511, Soymeal up 5,071, Soyoil up 3,489.
Northern Plains: Mostly dry Tuesday. Scattered showers Wednesday-Thursday. Mostly dry Friday. Temperatures near to above normal through Wednesday, near to below normal Thursday-Friday. Outlook: Mostly dry Saturday-Monday. Isolated showers Tuesday-Wednesday. Temperatures near to above normal Saturday-Sunday, above normal Monday-Wednesday.
Central/Southern Plains: Mostly dry Tuesday. Isolated showers west Wednesday. Scattered showers Thursday-Friday. Temperatures near to below normal through Friday. Outlook: Mostly dry Saturday-Sunday. Isolated showers west Monday-Wednesday. Temperatures near to below normal Saturday-Monday, near to above normal Tuesday-Wednesday.
Western Midwest: Mostly dry Tuesday-Wednesday. Scattered showers Thursday-Friday. Temperatures near to above normal through Thursday, near to below normal Friday.
Eastern Midwest: Scattered showers south Tuesday. Mostly dry Wednesday-Thursday. Scattered showers Friday. Temperatures near to above normal Tuesday, near to below normal Wednesday-Thursday, near to above normal Friday. Outlook: Scattered showers east Saturday. Mostly dry Sunday-Wednesday. Temperatures near to below normal Saturday-Monday, near to above normal Tuesday-Wednesday.
Argentina: Cordoba, Santa Fe, Northern Buenos Aires:  Mostly dry Tuesday. Scattered showers Wednesday. Mostly dry Thursday. Scattered showers Friday. Temperatures above to well above normal through Wednesday, near to above normal Thursday-Friday. La Pampa, Southern Buenos Aires:  Mostly dry Tuesday. Scattered showers Wednesday. Mostly dry Thursday. Scattered showers Friday. Temperatures above to well above normal through Wednesday, near to above normal Thursday-Friday.
The player sheet for 5/15 had funds: net buyers of 8,500 contracts of SRW wheat, buyers of 4,500 corn, buyers of 4,500 soybeans, sellers of 1,000 soymeal, and  buyers of 1,000 soyoil.
TENDERS
SOYMEAL PURCHASE: The U.S. Department of Agriculture confirmed private sales of 100,000 tonnes of U.S. soybean meal to Poland for shipment in the 2022/23 marketing year.
PENDING TENDERS
RICE TENDER: South Korea's state-backed Agro-Fisheries & Food Trade Corp issued an international tender to purchase an estimated 43,500 tonnes of rice, European traders. The deadline for submissions of price offers in the tender was April 25.
FEED WHEAT, BARLEY TENDER: Japan's Ministry of Agriculture, Forestry and Fisheries (MAFF) said on Wednesday that it will seek 60,000 tonnes of feed wheat and 20,000 tonnes of feed barley to be loaded by Aug. 31 and arrive in Japan by Oct. 26, via a simultaneous buy and sell (SBS) auction that will be held on May 17.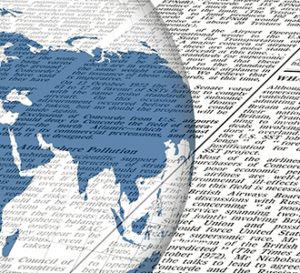 TODAY
 USDA CROP PROGRESS: Corn Crop 65% Planted, Soybeans 49% Planted
Highlights from the report:
Corn planted 65% vs 49% last week, and 45% a year ago
Corn emerged 30% vs 12% last week, and 13% a year ago
Soybeans planted 49% vs 35% last week, and 27% a year ago
Soybeans emerged 20% vs 9% last week, and 8% a year ago
Winter wheat 29% G/E vs 29% last week, and 27% a year ago
Spring wheat planted 40% vs 24% last week, and 37% a year ago
Spring wheat emerged 13% vs 5% last week, and 15% a year ago
Cotton planted 35% vs 22% last week, and 35% a year ago
Sorghum planted 28% vs 24% last week, and 25% a year ago
US Inspected 1.174m Tons of Corn for Export, 148k of Soybean
In week ending May 11, according to the USDA's weekly inspections report.
Soybeans: 148k tons vs 398k the previous wk, 804k a yr ago
Corn: 1,174k tons vs 974k the previous wk, 1,061k a yr ago
Wheat: 242k tons vs 215k the previous wk, 349k a yr ago
US Corn, Soybean, Wheat Inspections by Country: May 11
Following is a summary of USDA inspections for week ending May 11 of corn, soybeans and wheat for export, from the Grain Inspection, Packers and Stockyards Administration, known as GIPSA.
Soybeans for Mexico-bound shipments made up 56k tons of the 148k total inspected
China was the top destination for corn inspections, Mexico led in wheat
NOPA April soybean crush slows to 173.232 million bushels
The U.S. soybean crush slowed in April and fell short of the average trade estimate, although processors still recorded their busiest April crush on record, according to National Oilseed Processors Association (NOPA) data released on Monday.
NOPA members, which account for around 95% of soybeans crushed in the United States, processed 173.232 million bushels of soybeans last month, down 6.8% from the 185.810 million bushels processed in March but up 2.0% from the April 2022 crush of 169.788 million bushels.
It was also the largest April crush on record, topping the previous high mark of 171.754 million bushels in 2020, NOPA data showed.
The April 2023 crush fell short of the average trade estimate of 174.173 million bushels in a Reuters survey of eight analysts. Estimates ranged from 172.000 million to 177.500 million bushels, with a median of 173.750 million bushels.
Soyoil supplies among NOPA members as of April 30 increased to a 14-month high of 1.957 billion pounds, up from the 1.851 billion pounds at the end of March and above the 1.814 billion pounds in NOPA stocks at the end of April 2022.
Soyoil supplies at the end of April had been expected to drop to 1.828 billion pounds, according to the average of estimates gathered from five analysts. Estimates ranged from 1.750 billion to 1.950 billion pounds, with a median of 1.809 billion pounds.
Ukraine 2022/23 grain exports at 43.6 mln T as of May 15 – ministry
Ukraine's grain exports for the 2022/23 season stood at 43.6 million tonnes as of May 15, Agriculture Ministry data showed on Monday.
The ministry gave no exact comparative data for the same date a year ago but said Ukraine had exported 46.3 million tonnes of grain as of May 16, 2022.
The volume so far in the current July-to-June season included almost 15 million tonnes of wheat, 25.7 million tonnes of corn and about 2.55 million tonnes of barley.
The ministry said grain exports during May were 1.7 million tonnes as of May 15.
After a blockade caused by Russia's invasion on Feb. 24 2022, access to three Ukrainian Black Sea ports was cleared at the end of last July under a deal between Moscow and Kyiv brokered by the United Nations and Turkey.
A major grain grower and exporter, Ukraine's grain output is likely to have dropped to about 53 million tonnes in clean weight in the 2022 calendar year from a record 86 million tonnes in 2021.
Officials have blamed the fall on hostilities in the country's eastern, northern and southern regions.
The government has said Ukraine can harvest 44.3 million tonnes of grain or even up to 50 million tonnes in 2023 if weather favours.
UN Says Talks on Ukraine Grain Deal to Continue Before May 18
Discussions expected in Istanbul "will be at a more technical level" than last week, spokesman for the UN Secretary-General Stéphane Dujarric said at a daily briefing.
Discussions are going on involving all the parties, Dujarric said
WHEAT/CEPEA: Wheat area expected to increase in BR, but lower productivity may reduce the harvest
Estimates show that the area with wheat crops in Brazil may increase in 2023. However, the national output may be lower than the record from 2022, due to the possible lower productivity of the new crop.
According to data released this month by Conab, the area with wheat crops in Brazil is forecast to be 7% larger, at 3.3 million hectares – majorly influenced by the 12.5% increase estimated for the area in Paraná. Areas are expected to increase in Bahia, Mato Grosso do Sul and Minas Gerais too. So far, estimates point to area maintenance in Rio Grande do Sul, Santa Catarina, Goiás, Federal District and São Paulo.
However, productivity estimates are a lot lower than those last season, currently at 2.9 tons per hectare on the national average, 15.4% lower. Thus, so far, supply is estimated at 9.6 million tons, 9.4% down from that last season, which was a record.
Besides, Conab estimates imports to total 5.6 million tons, and exports, 2.6 million tons. Wheat consumption is forecast at 12.42 million tons, 0.2% higher than that in 2022. Wheat availability in Brazil is estimated at 16.44 million tons, 0.2% down from that in 2022. Thus, by June/23, ending stocks would total 1.42 million tons.
BRAZIL – After dropping steeply in early May, prices did not decrease as much last week. Cepea surveys show that, between May 5-12, the prices paid to wheat farmers dropped 0.43% in Santa Catarina and 0.34% in Rio Grande do Sul but increased 0.41% in Paraná. In the wholesale market (deals between processors), values decreased 0.78% in SC and 0.7% in São Paulo but rose 1.15% in RS and 0.46% in PR. In the same period, the US dollar dropped 0.3%, closing at BRL 4.927 on Friday, 12.
No 'encouraging' prospects for extending Black See grain deal – Russia's RIA
There are no encouraging prospects for extending the Black Sea grain export initiative at the moment, a source familiar with the negotiations told the Russian RIA state news agency in remarks published early on Tuesday.
U.N. aid chief Martin Griffiths said on Monday efforts will continue in coming days to extend a deal allowing for the safe Black Sea export of Ukrainian grain, a pact Russia has threatened to quit on May 18 over obstacles to its grain and fertilizer exports.
"Technical-level" discussions will continue, the unidentified source told RIA, but when asked about the prospects for extending the grain deal, the source said that "at the moment there are no encouraging prospect".
"It's hard for me to say what will happen tomorrow. Perhaps progress will be made, but if we are talking about today, there are no (prospects)," RIA cited the source as saying.
"But we all want and are determined to ensure that the work of the mechanism does not stop."
The United Nations and Turkey brokered the Black Sea grain deal in July last year to help tackle a global food crisis that has been aggravated by Moscow's invasion of Ukraine, one of the world's leading grain exporters. At the same time, the United Nations agreed to help Moscow facilitate its own agricultural shipments.
While Russian exports of food and fertilizer are not subject to Western sanctions imposed following the February 2022 invasion of Ukraine, Moscow says restrictions on payments, logistics and insurance have amounted to a barrier to shipments.
US Lawmakers Propose Labeling Corn Ethanol an 'Advanced Biofuel'
Bill brings together lawmakers from corn and oil states
Growth of EVs is threatening demand for liquid fuels
US representatives from Iowa, Illinois, Texas and Oklahoma are introducing a bill that would allow corn-based ethanol to qualify as an "advanced biofuel" — a bid to boost the gasoline additive's green credentials.
The bipartisan legislation is bringing together lawmakers from Midwestern states that grow corn along with regions tied to oil production. It's a rare move that shows how factions that were once at odds are now working together as the proliferation of electric vehicles is threatening demand for both biofuels and traditional gasoline.
"Liquid fuels are the backbone of our society, which is why I'm ecstatic to support this legislation," Representative Wesley Hunt, a Republican from Texas who is among those introducing the bill, said in a statement. "Congress must promote programs that encourage the internal combustion engine, which will remain commonplace in our society for generations to come."
In years past, lawmakers from oil-producing states and those from the Corn Belt have clashed over how much ethanol should be blended into gasoline. But as consumers turn to EVs to reduce their carbon footprint, crop growers and fossil-fuel producers are looking to the biofuel as a way to boost the appeal of gasoline-powered cars.
Biofuel use in the US is governed by a policy known as the Renewable Fuel Standard, or RFS. Corn-based ethanol is currently prohibited from qualifying as an advanced biofuel, even if it can meet the required scientific thresholds, under that regulation.
Brazil confirms two cases of bird flu in wild animals, says minister
Brazil has confirmed cases of bird flu in two wild birds, the country's Agriculture minister Carlos Favaro said on Monday.
Brazil Fertilizer Prices Under Pressure Amid Off-Season Lull
Slow off-season business in Brazil will likely pressure nitrogen prices before corn demand improves in 3Q. As the next buying season approaches, competition and strong inventories continue to weigh on the potash and phosphate markets. (edited)
Strong Inventories Pressure Brazil Fertilizer Prices
Competition between suppliers and strong inventories continue to drive Brazil fertilizer prices down ahead of the next soybean season. The Green Markets Brazil Index fell 2.13% last week on price decreases for all fertilizers. Urea will likely remain under pressure at least through 1H, while strong competition is forcing suppliers to offers discounts on phosphates and potash.
The Brazilian National Fertilizer Association (ANDA) reported February deliveries were up 6.8% vs. 2022, but the demand increase was balanced by strong year-end inventories in 2022, which rose 16% vs. 2021.
Some India States Brace for Heat Waves and Dust Storms This Week
Heat waves are likely in parts of coastal Andhra Pradesh and West Bengal on Tuesday, and in some areas of Odisha during May 16-17, according to the India Meteorological department.
The maximum temperature in the western state of Maharashtra is expected to remain steady, before rising by 2C-3C during the subsequent 4 days, the weather office said in a bulletin Tuesday

No significant change in maximum temperatures likely in the rest of the nation
The country's highest temperature on Monday was 44.5C at Tikamgarh in Madhya Pradesh
NOTE: India Puts Nation on Alert for Days of Scorching Heat in May

Dust storms seen in some pockets of Rajasthan until Thursday
At a time when several parts of India are witnessing hot weather, some northeastern states such as Assam, Arunachal Pradesh, Meghalaya and Manipur are set to receive heavy rains this week
Interested in more futures markets?  Explore our Market Dashboards here.
Futures and options trading involve significant risk of loss and may not be suitable for everyone.  Therefore, carefully consider whether such trading is suitable for you in light of your financial condition.  The information and comments contained herein is provided by ADMIS and in no way should be construed to be information provided by ADM.  The author of this report did not have a financial interest in any of the contracts discussed in this report at the time the report was prepared.  The information provided is designed to assist in your analysis and evaluation of the futures and options markets.  However, any decisions you may make to buy, sell or hold a futures or options position on such research are entirely your own and not in any way deemed to be endorsed by or attributed to ADMIS. Copyright ADM Investor Services, Inc.
Latest News & Market Commentary